Book direct with us. Avoid Middleman.
No small print, no extra fees/taxes.
Friendly female guides included.
Hotel pickup included.

Organiser goes free

over 15 pax
No deposit to book dates.
13 years experience.
Own operations in Warsaw.
Book direct = 30% cheaper.
Dedicated local teams.
Secure online payments.
Online prices - no quotes.
Freebies to groups over 10 pax.
24/7 assistance
No cancellation fees
Easy number of people change

Warsaw Airport Transfers -WAW (Chopin) and WMI (Modlin)
First thing you need to sort is Airport Transfer. Warsaw has two International airports - WMI Warsaw Modlin that is quite remote ( about 1,5 hour ride) and Chopin ( WAW) - close to the city centre. WMI Modlin is favored by Ryanair and other low-cost airlines, WAW Chopin is home to Wizzair hub and prefereed by bigger airlines. We recommend the following Warsaw Airport Transfer Options
for groups of 6 or more.
All include
free meet and greet
service and all can be spiced up by onboard
stripper
performance :
Party Bus Warsaw Airport Transfer
Stripper Long Limousine Warsaw Airport Transfer
Party Bus Modlin Airport Transfer
Stripper Long Limousine Modlin Airport Transfer
Warsaw - Know BEFORE You Go
Unlike Krakow or Gdansk, Warsaw's Old Town is NOT where the locals have fun. The city has a truly spectacular nightlife scene, but it is NOT located within the old town. The best spots - clubs, pubs and strip clubs ( should you be interested) are scattered, not easy to find and usually within a short taxi ride away from each other. It's easy to ruin your first night out if you do not know where to go. You definitely need a
private (for your group only)
PUB CRAWL in Warsaw
to avoid tourist rip-off places, that are plenty.
Internet is full of "polish club scams" stories
that cost people quite a lot of money, stress and trouble. Our friendly female guide will show you the best places full of gorgeous local women and provide all Do's and Dont's and Local Tips necessary to make your weekend in Warsaw fun and safe. Such as
"Never use your credit card in a strip club"
. 15 EUR (or so) for a Warsaw pub crawl is a small expense that can savy you and your friends a lot of hassle.

Pre-booking. Availability of Best Activities

Warsaw has best restaurants, clubs, but most importantly, a great Warsaw shooting range. Shooting Live ammo is legal in Poland, hence the popularity of our Warsaw Shooting Packages. Due to unforgettable firepower, we especially like the WARSAW AK 47 shooting package, but we have packages that fit all needs, starting as low as 40 EUR/person with return minibus transfers included.
An important thing to be aware of is that availability is very limited in high season ( April to September). Therefore, we recommend to book shooting and other popular activities like WARSAW OIL WRESTLING or WARSAW DWARF PRANK, well in advance.

Other Benefits
Complimentary meet and greet guide airport pickup service
is included in all limousine & party bus packages. ( Our guide will wait for you with a board at arrivals. Want something funny on that board? Drop us a line and we'll make it happen.) Changed your mind ? – No problem. Feel free to cancel before confirmation at no charge. We only need a small deposit to secure your booking. The rest is paid on the spot upon meeting your friendly guide at the airport or hotel reception. Add a reliable phone call availability, non-stop event manager's on-the-spot assistance, friendly english speaking female guides, fast replies to emails, secure credit card online payments
Your booking with us is as easy as it gets
. That's how we roll.
We make your life easier.
Organizing an activity weekend in Warsaw?
City break
or just fun
weekend
trip? It will take you 2 minutes to select your activities and pre-book the date of your choice. Active at daytime or spicy at night – whatever you prefer, we offer over
50 tried and tested activities not only for company events
. Put together a customized event in Warsaw for your team. Our friendly female guides will pick you up from your hotel reception and our minibus will take you there. Hassle free. During the day we do exciting quad rides, karting races, paintball battles or take you to a shooting range for a live ammo shootout. Best Warsaw party weekends usually start with start-up dinners, after which our Party Bus picks you up and your crew on a wild tour ending at a luxurious club. On the way your boss/friend might be kidnapped by mustached polish kidnappers or abducted by aliens. And this is just one of the wide array of scenarios.
Create your own now.
"Initially I thought I would be able to fix everything better – make the reservations, fid the most beautiful dancers. I added everything up an it turned out the cost was… higher! (…) The party was great. Big thanks to all of you who helped me organize the bash. Plus a special high-five for Kasia, our event rep." Simon, Warsaw
"Thanks a lot for the best team event ever! The suggestion to go to a shooting range was a bull's eye (the pun intended, hehe). The instructors were great, the guns were great but beautiful Martyna was by far the best. (…) She really made our day and deserves a bonus from the company." Tom, Shooting Range, Warsaw
"Everything buttoned up, we had a marvellous time. Paintball was an excellent idea – shooting your own boss in the buttocks is something everyone should have a go at. ;) It is true that we got a bit messy as the night went on but Amanda was hands on all the time. Big hug for getting us all back to the hotel safe as babies." Ralph, Paintball + Party Bus, Warsaw
"Our 2nd time with Corpoland. Best stag weekend experience ever. Had a blast. Some of us took a week to get back to work mode. Kisses to MARTYNA, She rocked" Martin, Quads, Bar Guide, Strip Dinner, Warsaw
"The Casino – superb, the rep – helpful, the Hummer – luxurious! Big thanks for help with celebration of our team's success." Monica, Casino + Hummer, Warsaw
"It was really cold so organizing the paintball battles indoors was an excellent idea. Our warriors are super happy – I still don't know why we never did it before. The dinner was very good, too." Barbara, Paintball + Dinner, Warsaw
"We are still a bit overwhelmed but would like to say thanks for the professionalism during our event. We will cooperate again, that is certain." Alexandra, Shooting range + Dinner, Warsaw
"Thank you! Everyone is impressed. We were picked up by a nice mini bus, the instructors were really friendly but it was the bonfire that stole it all. Like we were kids again. We will surely be in touch when we start organizing our next event." Maria, Quads, Warsaw
"On behalf of our department, I would like to thank you for taking us on such a crazy ride throughout the day. We can't stop gossiping about the party at lunch breaks – people from other departments are starting to get jealous". Tina, Quads + Party Bus, Warsaw
"There's not even one thing to complain about. One phone call and everything just got done. Thanks a lot for taking all trouble off our minds." Copenhagen office team :)
"Best levels of communication and organization. The customer is really happy :) Choosing your agency was the best thing that could happen." Anna, event for 50 people, Warsaw
"All details buttoned up, everything went according to plan. I don't know where you get your people from, but the driver was as elegant as in films and the rep was super-savvy. The mini bus neat and tidy. The off-road madness packed us with adrenaline. And the polish barbecue – everyone keeps talking about it. Good food and chillout. We work better together as a team after this event. Thank you." Mille from Sweden, Off-road, Warsaw
"We had tons of fun – big thanks and hugs to our rep and guide in one person. The dinner was really delicious, the atmosphere was really friendly. We are super glad." Chris, Dinner + Club, Warsaw
"10 out of 10 is my score! Everything on time, no complications whatsoever. We had fun and all organizational details were in the hands of Dominika. No problems, no stress – wish all my days could be like this. I will recommend you wherever I can." Izabela, Warsaw
"We got in touch when someone from another department recommender your services. No regrets. The party was amazing, we will recall it for months." Chris, Warsaw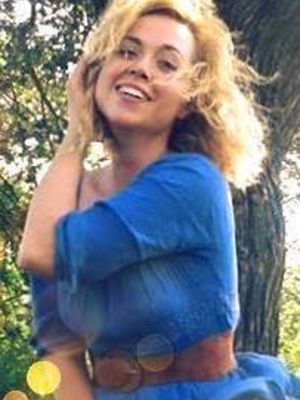 Cheerful, energetic person who loves world famous polish apples. Zuza will make sure that Your event will be fruitful. She loves nightlife tours, new people and dancing.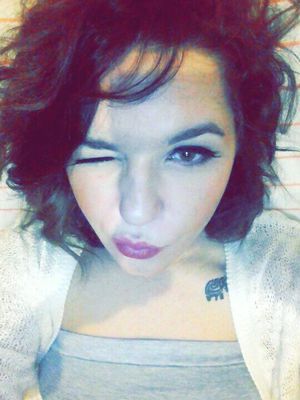 She definitely is a little bit crazy, but we still keep her for crazy clients. Natalia cracks nuts like a squirrel and loves her newest mobile.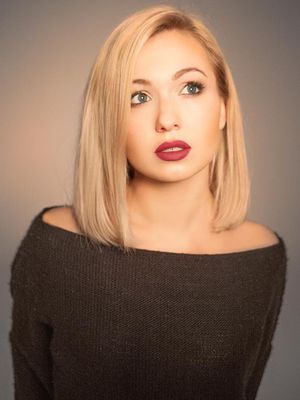 Positively balanced, outgoing and full of charm, Karolina likes to spend time actively and is not very fond of routine. Specialist on Warsaw's top clubs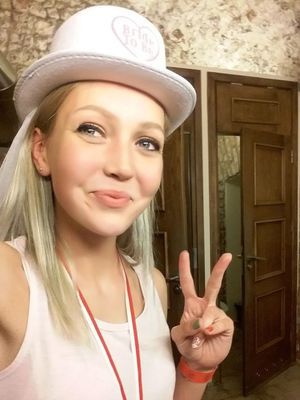 Anna likes sunbathing, cooking and traveling. She sings in choir and likes to get wasted with coke zero from time to time. She's crazy about Warsaw and knows all local tricks of the trade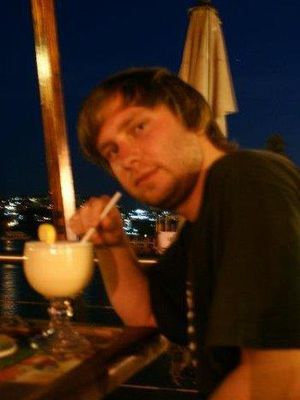 Rafal takes care of our Hen parties in Warsaw. He's a man of principles. He never drinks when he is sober and he always starts and finishes his day in bed. He's a funny guy. Girls dig him.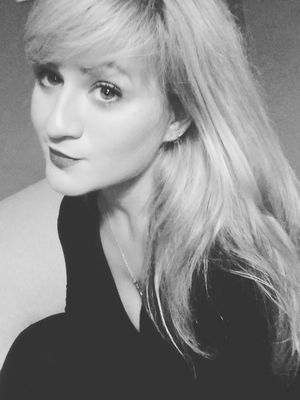 Karolina loves sports. Her passions are climbing, volleyball and tequila. In her free time, Karolina crashes best parties in Warsaw with lovely girlfriends. She is quite something...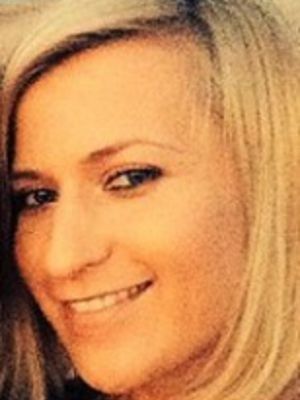 Equipped with a beautiful face and elegant manners, Ania spreads her positive vibes all over our team. She likes scrambled eggs and borscht, especially at 5 in the morning. She is a fan of shooting. Her favourite assault rifle is Kalashnikov.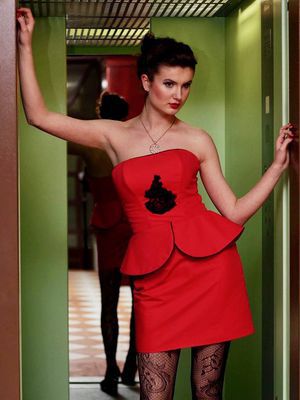 Ola lives in Krakow but spends half of her free time shopping in Warsaw. Being a party animal, she loves limousines and party buses and all kinds of fun on wheels. Big fun of proper team-building