No rush, no hassle, no deadlines – organize your corporate trip to Warsaw and chill out. There is a reason why Warsaw is often described in superlative terms. It is here that you will find the highest building in Poland (Palace of Culture and Science), the longest street (Puławska) and by far the longest construction works (including those of the Warsaw Underground, started in 1951). Above all, Warsaw is the best place for successful corporate events.
Make you skydiving dream come true, go with the flow letting our hipster guide take you on a crazy city tour or let the spirit of rivalry overwhelm you at a karting circuit. It's not all – the fun will continue at night with our awesome recommendations: luxurious limousines, on board of which you will feel like Vito Corleone and Marylin Monroe; School Party Bus from American movies; The Party Mini Bus; the Nysa and Żuk teleported from the times of the Cold War; Communist nostalgia parties and many other extraordinary options for your most unique corporate event. We offer a large selection of activities but always with the fundamental goal in mind – team building and integration. Our offer is built to consolidate and strengthen bonds in your team, to develop multidimensional internal integration and streamline efforts to achieve success together, all of which contribute to the overall dynamic growth of the company. Pick and choose from the available options, name the date and start counting down to the best corporate event ever.
"Initially I thought I would be able to fix everything better – make the reservations, fid the most beautiful dancers. I added everything up an it turned out the cost was… higher! (…) The party was great. Big thanks to all of you who helped me organize the bash. Plus a special high-five for Kasia, our event rep." Simon, Warsaw
"Thanks a lot for the best team event ever! The suggestion to go to a shooting range was a bull's eye (the pun intended, hehe). The instructors were great, the guns were great but beautiful Martyna was by far the best. (…) She really made our day and deserves a bonus from the company." Tom, Shooting Range, Warsaw
"Everything buttoned up, we had a marvellous time. Paintball was an excellent idea – shooting your own boss in the buttocks is something everyone should have a go at. ;) It is true that we got a bit messy as the night went on but Amanda was hands on all the time. Big hug for getting us all back to the hotel safe as babies." Ralph, Paintball + Party Bus, Warsaw
"We had such a wonderful time. Some of us took a few days to get back to working mode. If anybody asks me to recommend an event agency, you'll be the first to mention." Martin, Quads, Warsaw
"The Casino – superb, the rep – helpful, the Hummer – luxurious! Big thanks for help with celebration of our team's success." Monica, Casino + Hummer, Warsaw
"It was really cold so organizing the paintball battles indoors was an excellent idea. Our warriors are super happy – I still don't know why we never did it before. The dinner was very good, too." Barbara, Paintball + Dinner, Warsaw
"We are still a bit overwhelmed but would like to say thanks for the professionalism during our event. We will cooperate again, that is certain." Alexandra, Shooting range + Dinner, Warsaw
"Thank you! Everyone is impressed. We were picked up by a nice mini bus, the instructors were really friendly but it was the bonfire that stole it all. Like we were kids again. We will surely be in touch when we start organizing our next event." Maria, Quads, Warsaw
"On behalf of our department, I would like to thank you for taking us on such a crazy ride throughout the day. We can't stop gossiping about the party at lunch breaks – people from other departments are starting to get jealous". Tina, Quads + Party Bus, Warsaw
"There's not even one thing to complain about. One phone call and everything just got done. Thanks a lot for taking all trouble off our minds." Copenhagen office team :)
"Best levels of communication and organization. The customer is really happy :) Choosing your agency was the best thing that could happen." Anna, event for 50 people, Warsaw
"All details buttoned up, everything went according to plan. I don't know where you get your people from, but the driver was as elegant as in films and the rep was super-savvy. The mini bus neat and tidy. The off-road madness packed us with adrenaline. And the polish barbecue – everyone keeps talking about it. Good food and chillout. We work better together as a team after this event. Thank you." Mille from Sweden, Off-road, Warsaw
"We had tons of fun – big thanks and hugs to our rep and guide in one person. The dinner was really delicious, the atmosphere was really friendly. We are super glad." Chris, Dinner + Club, Warsaw
"10 out of 10 is my score! Everything on time, no complications whatsoever. We had fun and all organizational details were in the hands of Dominika. No problems, no stress – wish all my days could be like this. I will recommend you wherever I can." Izabela, Warsaw
"We got in touch when someone from another department recommender your services. No regrets. The party was amazing, we will recall it for months." Chris, Warsaw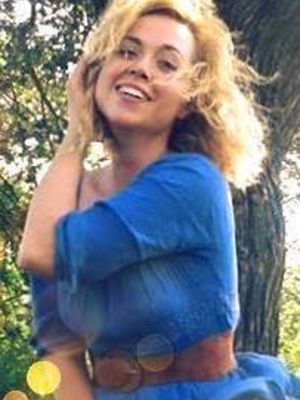 Cheerful, energetic person who loves world famous polish apples, Karolina will make sure that Your event will be fruitful. She loves to have fun, meeting new people and dancing.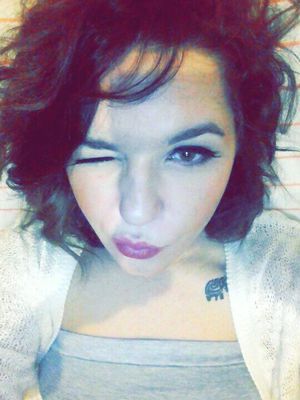 She definitely is a little bit crazy, but we still keep her for crazy clients. Natalia cracks nuts like a squirrel and loves her newest mobile.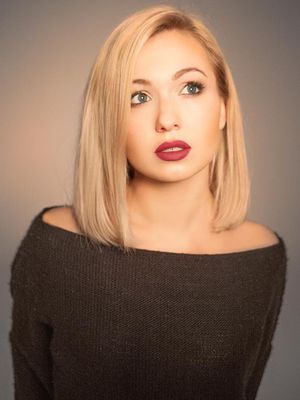 Positively balanced, outgoing and full of charm, Karolina likes to spend time actively and is not very fond of routine. Specialist on Warsaw's top clubs
Maciek likes the sun, cooking and traveling. He thinks that the most important is good motivation in everything you do for yourself and others. She sings in choir and likes to get wasted with coke zero from time to time.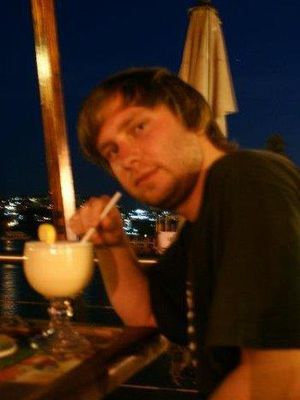 He is a very fundamental person - he isn't drinking when he is sober in principle and he always starts and finish the day in the bed. He is interested in sport and travels. A trip to Wałbrzych is his greatest dream:)
Concrete, responsible, who becomes the soul of the party in good group of people. He loves sports and travel, and his passion is climbing and volleyball.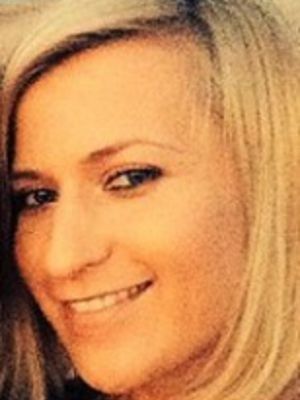 Equipped with a beautiful face and elegant manners, Ania will spread her positive vibes all over our group. Ania likes scrambled eggs and borscht, especially at 5 in the morning.
She knows everything about Warsaw clubs and always carries the party mood in her pocket. Just relax and be sure that the event will be successful.