Corpoland.com (est. 2006) is a long-established, trusted, local stag activities provider. We create and organise stag weekend activities for the biggest international stag companies. JGA in Germany, EVG in France, Bachelor Parties market.
Now, thanks to COVID 19, you can find us direct
Local supplier, local prices, direct bookings, no hassle and no middleman. We will make your stag weekend organization as easy, and stress-free as possible. We are experts, we will tell you what you need to go for, and what to avoid in your chosen stag destination. Strip airport transfers, best shooting ranges, VIP clubbing packages, quads, rafting, party buses, longest stretch limousines with friendly dancers are just a few reasons to book with us. Low prices, top-notch service, comprehensive services, easy online payments, no small print and no extra charges are a few more.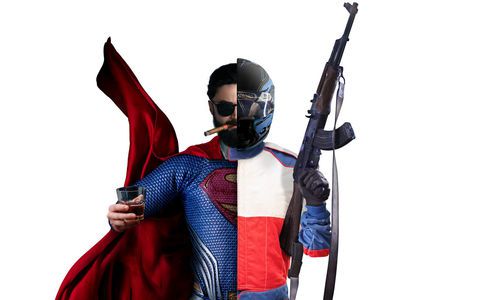 BOOK DIRECT. PAY LESS FOR THE SAME
Organizing stag do activities in Poland since 2006, Corpoland.com for many years has been a first - choice supplier of stag weekend activities to many well-known brands within the stag industry. Booking direct with us, you skip the middleman, and save money. You get exactly the same people to organize your stag, same guides, same activities and same high quality service at a much lower price without a hefty middleman cut. Click here to see the details and how much you can save.

Corpoland.com has own branches and employees in top stag weekend destinations - Prague, Budapest, Bratislava, Krakow, Gdansk, Wroclaw, Warsaw (Warszawa) and Poznan. We organize each party from A to Z - with our own carefully selected guides, trusted suppliers and 2-way transportation from your hotel. As a result, what sets us apart are competitive prices, comprehensive services and stress-free experience.
BEST PRICE GUARANTEE
Having 15 years of experience and hundreds of long-established relations with local suppliers, we are sure you will not find a better match to our supercool high quality activities. That's why we can offer a BEST PRICE GUARANTEE
E.U. PROTECTION
For tax reasons, most stag companies are based in a non-EU country ( e.g. Switzerland ). It means EU regulations do not apply and you are in fact not covered in case of turbulence. Corpoland.com is a long-established ( est. 2006) company based in EU , obliged by law to be fully operating within E.U travel safety regulations.
FAST, NO OBLIGATIONS

Your initial reservation is without obligations - You have time to modify, change numbers, dates, activities, cancel or confirm. Hassle free. First, secure a chosen date for your group with a non-obligation reservation. Once we receive your booking, we'll pre-book the dates and guide you step by step through the process. As easy and fast as possible. Oh, and we reply really fast. 2 hours tops.