Prague is a top choice for an epic stag do. With its excellent quality beer, gorgeous girls and low prices of everything, Prague is the destination you are looking for to organize a night of a lifetime for your best mate. Add to that the charming architecture, a youthful vibe, gourmet restaurants plus a variety of daytime activities to choose from and you should be booking you tickets this very moment!

When you are set on Prague, allow us to take the tedious organizational details off your shoulders and put together a plan for a legend stay. Just tell us what your priorities are. Maybe you need adrenaline? Or an extreme adventure? Maybe the stag is the funniest of you all and will appreciate a crazy prank? Or maybe curved bodies are what you are after and a line of strip shows will make you happy? Whatever it is, Prague will surely deliver.

OUR STAG PARTY GUIDES

Our party guides are not only super lovely, they are also masters of logistics and crisis management. You will be partying the night away while they think two, three or even five steps ahead of you. They will open the right doors and ask the right questions. All in the background because you don't need to know about any nasty situations – you pay us for stress-free fun and this is what you get! Also, our guides are party animals themselves so they know the best Prague has to offer from experience. Trust their recommendations and keep their tips in mind – this is the party know how you will need in Prague and in many other cities in the future, too.

PRAGUE IN A NUTSHELL

Prague is ridiculously popular. Each year it is visited by five times the city's whole population. It means that sometimes you might feel it is a bit crowded. But on the other hand the thousands of stag groups cannot be wrong!

Prague's Old Town is charming and wonderfully renovated. Its pubs, clubs and restaurants are top-notch – you will eat and drink well, and the bill will surprise you in a very nice way. First nice surprise from us for free, even before you set your foot in the Czech Republic: How much does a pint of beer cost in Prague? 1 euro.

Also, you might smell weed sometimes because the Czech law states that anyone is allowed to own 5 plants of weed at home. This is why smoking weed is quite popular – not all pubs and bars allow it but parks can get you high even on a Sunday stroll to church! Who am I kidding – you will get nowhere near any church on your stag weekend but that was a nice image, huh?

WHAT TO DO IN PRAGUE?

Prague has a marvellous pub scene and visiting a pub for a pint is so ingrained in Czech life that I am wondering what they put in the bottles of those newborns… The most popular pubs will require a table reservation made in advance but there are so many of them that you should be able to find a place to sit even as a walk-in. If you go to Prague but you don't visit at least one or two local places to taste the local craft beers, then it means that you did not really visit Prague.

A little nugget of knowledge? The Czech use the beer mats for ordering a beer. There will be many of them in a pile in the middle of the table. When you take one and place it in from on you, it means that you would like to order a pint. If the glass is empty, the waiter will automatically serve the next round if you don't put the beermat on top of the glass. The waiter will note down the number of beers on a piece of paper in the middle of the table: each beer is a mark.

For a Prague experience beyond beer (who would have thought!), go to Hradčany, the Castle District so see how the monarchy used to live. For a bit of green to calm your nerves, visit the Royal Garden of the Prague Castle, the Královská zahrada, or the Petřín Hill, a nice green area with an observation tower on top. Charles Bridge is a must see for everyone and you will most likely have to fight throngs of tourist on the bridge but you're a tough guy, you'll manage.

NIGHTLIFE IN PRAGUE

With the beer culture we've discussed and the beautiful girls you have heard about, it is no surprise that nightlife in Prague is awesome.

There are three party districts, each with its own character:
1. The New Town, with the Wenceslas Square, is where most of the pubs and clubs are located. It is crowded but offers a variety. A good meeting spot and a place to kick off your night.
2. The Old Town – slightly more relaxed but also more expensive, with top-notch bars and restaurants.
3. The Small Town and the Castle District are calm, for a chilled out night without crowds.

ARE YOU IN PRAGUE?
Come see us at our office ( advance appointments only )
Názovská 14, 100 00 Strašnice, Prague

PRAGUE ACCOMMODATION FOR STAG GROUPS

Prague offers varied accommodation for all budgets – from inexpensive hostels, through private apartments, to luxurious hotels. In general, Prague has it all. One note though – many hotels will not take stag parties (it is risky business, we all know) but we have inside information about those hotels in Prague who do not have this policy. But whatever you choose, bunk bed in a hostel or a water bed in a hotel suite, it will be money well spent as Prague is a perfect destination for your epic stag do. See you there over a pint?




PRAGUE AIRPORT TRANSFERS
Complimentary meet and greet guide airport pickup service is included in all limousine & party bus airport transfer packages. Our guide will wait for you with a board at Prague Airport arrivals terminal. Booking now will secure your date - you can change or cancel it later any time before confirmation at no charge.

DEPOSIT & BALANCE
To confirm your reservation we will need a small deposit. The rest is paid in cash on the spot in EUR or GBP upon meeting your guide at the airport or hotel reception. Please note we DO NOT accept Scottish Pounds

WE WORK, YOU RELAX
Reliable phone call availability, assistance of friendly english speaking female guides', fast replies to e-mails, secure credit card online payments ... Your booking with us is as easy as it gets. We want to make your life easier.



"The party was fantastic. Everyone professional from start to end (the service support, that is – we forgot our professionalism when we started to have a good time). It is nice that you take so much off the mind of the best man on the." Gill, Prague

"We are still a bit overwhelmed but would like to say thanks for the professionalism during our weekend. Next year - Krakow." Alex, Shooting range + Dinner, Prague

"Thank you! Everyone is impressed. Stag shocked. Weekend was awesome. We were picked up by a nice mini bus, the instructors were really friendly but it was the bonfire that stole the show. " Mario, Quads, Prague

"There's not even one thing to complain about. One phone call and everything just got done. Thanks a lot for taking all trouble off our minds." Copenhagen bachelor party A-team :)

"Party Bus is really the best ride ever. 4 hours on board still was not enough :) " Peter, Party Bus, Prague

"Best levels of communication and logistics. The lads were really happy :) Choosing your agency was the best thing that could happen." Ken, Prague

"As for our party coordinator Eva, we were all amazed with all she could do, calm and professional but igniting our inner fire when necessary. She got us into party mood and kept the bash going. On the scale of 1 to 6 – definitely a 6. On behalf of the rest of the group, I would like to thank you for your help. I will recommend you wherever I can." Paul,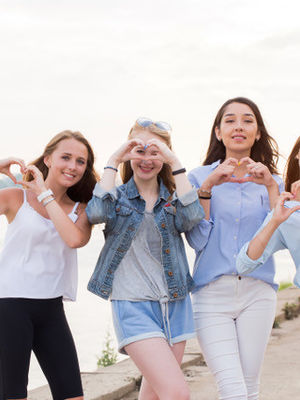 Jana, Ana and Joanna + Sofi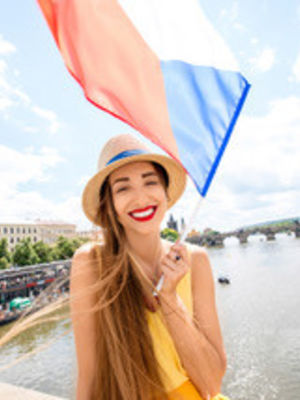 Karola's session was so hot, the boss decided to give her 3 spots and squeeze the remaining lovely guides on the left.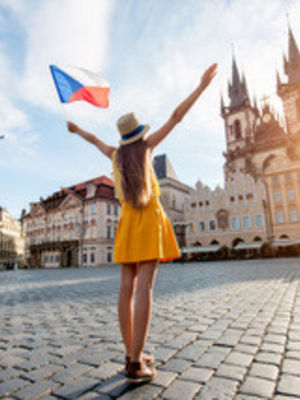 Get, set, go !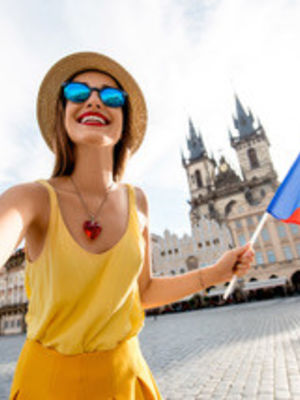 I want to be there now.